Staff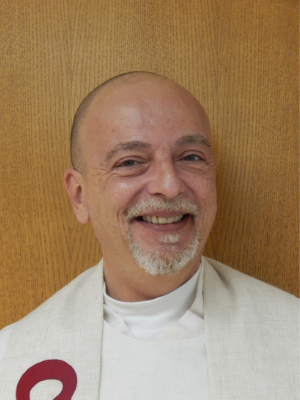 The Reverend David T. Chafin
Rev. David T. Chafin, who has served as NECC's Interim Pastor since October, 2017, was presented to the Council and congregation of North Eaton Christian Church by the Pastoral Search Committee, and was affirmed by the vote of those present on September 1, 2019 to be named as settled pastor of the congregation, effective October 1, 2019.
Pastor David originally came to us from California, PA, where he served the United Christian Church, and was a staff member of the WV and PA regions of the Christian Church (Disciples of Christ), where he had previously served as Deputy Regional Minister since 2008. He was ordained at the First Christian Church of Chillicothe, OH in 1994, and subsequently served congregations in the United Church of Christ, as well as Disciples, in Ohio, and at Central Christian Church in Huntington, WV, prior to joining the regional staff. A graduate of Marshall University where he studied music, Rev. Chafin received the M.Div. degree from Methodist Theological School in Ohio in 1992. During his tenures in OH and WV, he chaired the WV Region's Commission on Ministry, and has served in numerous community and ecumenical organizations, including service as Chair of the Faith and Order Program of the WV Council of Churches. Pastor David is father of two married daughters, and stepfather of two married children. His grandchildren are his pride and joy.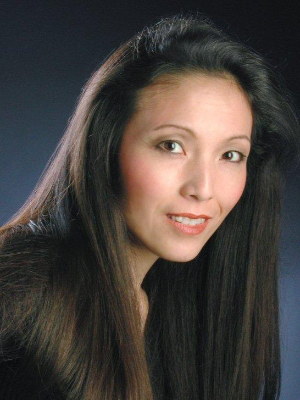 Miki Saito – Music Director
Miki was born in Japan and began studying the piano at the age of four. Although only one percent of Japan's populations are Christians, she grew up in a small Christian church because her mother was a Christian. She began playing the organ in church when she was ten. Miki came to the United States at age nineteen to attend college. She studied piano and voice and earned her master's degree in Opera Performance. She is also a composer. Miki is delighted to serve God by offering her music, recording abilities and video making skills to NECC since 2011.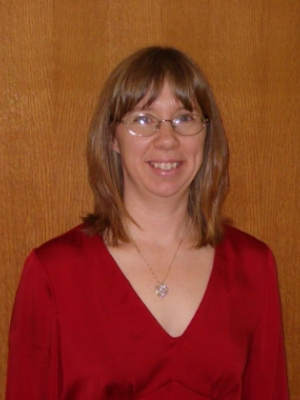 Polly Tallos – Ministry Assistant
Polly Tallos has been a life-long member of NECC. After receiving a Bachelor's Degree from The Ohio State University, she was hired as Youth Director in 1991. She received a Lay Certificate from Methodist Theological School in Ohio in 1999. In 2006, Polly was hired as the Director of Christian Education and Youth. Her duties now include overseeing the Christian Education Department as well as the Youth Groups, assisting with social media, and other ministry-related duties wherever she is needed. Polly has spent many weeks each summer at Camp Christian, helping with the Christian Church in Ohio's summer camping programs. She is also a member of the Ohio Region's Chi Rho (Junior High youth) Commission. Polly began sending the Christian Youth Fellowship (aka CYF--the high school youth) on annual Mission Trips in 2000. She has accompanied the CYF on all but one of these trips.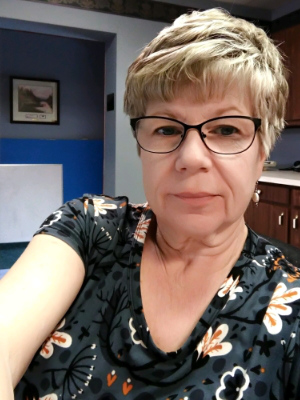 Kathleen Willbond – Secretary / Bookkeeper
Kathleen Willbond joined the staff of North Eaton Christian Church as the bookkeeper-secretary in August, 2018. A graduate of Bowling Green State University, she worked as a newspaper editor and reporter for 26 years in Oberlin.
She and her husband Matt, members of the United Methodist Church, have completed many mission trips to South Dakota, Appalachia, and Kentucky, with emphasis on construction in poverty-stricken areas. Matt has also traveled to Costa Rica and Honduras to build churches. Kathleen has served her churches as Chair of the Pastor-Parish Relations Committee, as well as the Administrative Council, and other positions. The parents of three grown children, Kathleen and Matt have six grandchildren with two more on the way, and a very spunky pug dog. A voracious reader of nonfiction, Kathleen has special interests in quilting, cooking, sports, reading and studying the Bible.